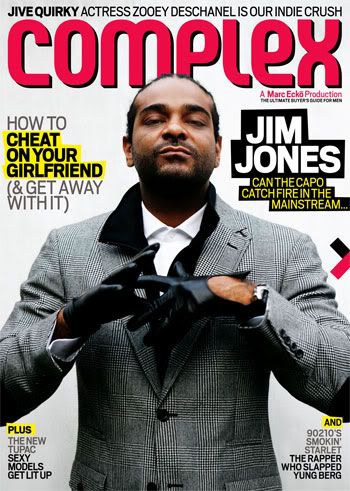 Capo seems to be doing it big at the moment, what with swagger-jacking other people's joints, starring in the
broadway show(!)
"The Hip-Hop Monologues"
, and having
"Pop Champagne"
blasting off in the clubs and on radio.
On top of releasing Prey IV Reign (which is now early 2009), he will also be starring in Starz drama
"Crash"
, releasing a Dame Dash-produced Documentary, and also a fitness DVD. Yeh, a
fitness DVD
....
You can read the full article
here
before the magazine hits the stands on December 4th. Interesting read, which covers Kanye giving Cam' the
"Down & Out"
beat for free, Max B, Rocafella Records, and more....
"BALLLLLLLLIN!"