You may remember that I
posted up
Crooked I's "The Block Obama" mixtape a while back...
As it was all unmixed, Khal over at
Rock The Dub
presented me with the idea of putting something together to tie in with Barack Obama's campaign/win at the last night's US presidential election. We had been sitting on this for about a month, waiting for the right time to post it online....
I've thrown together the best tracks off the mixtape, added the usual cuts and juggles, and came up with nice little mini mix for your ears...
DOWNLOAD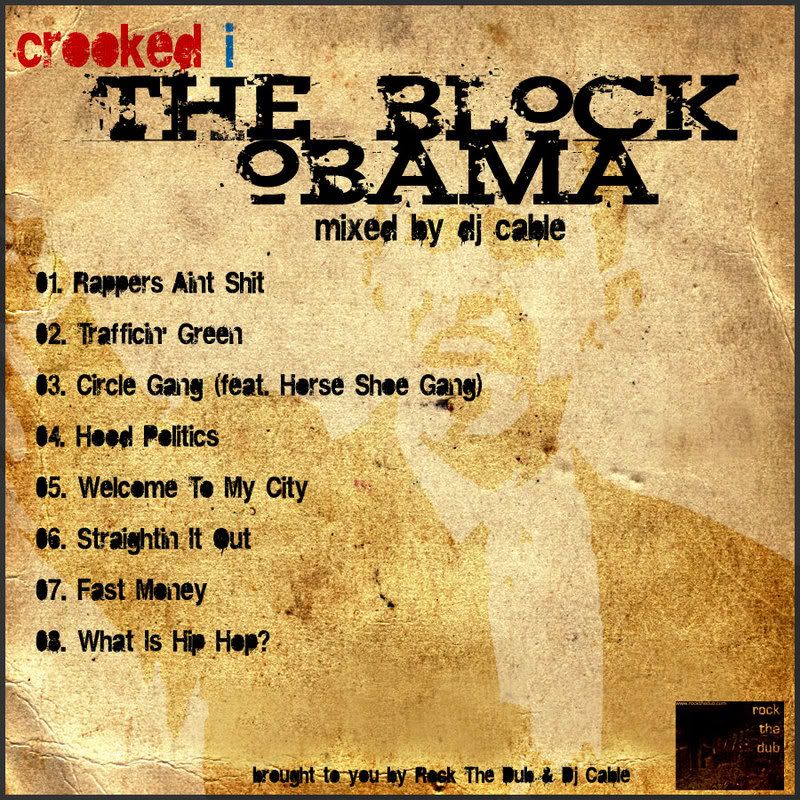 Props to
Uri
for the visuals....
Got any thoughts? You can email
myself
, or
Khal
Again, congratulations to Barack Obama for making history happen.