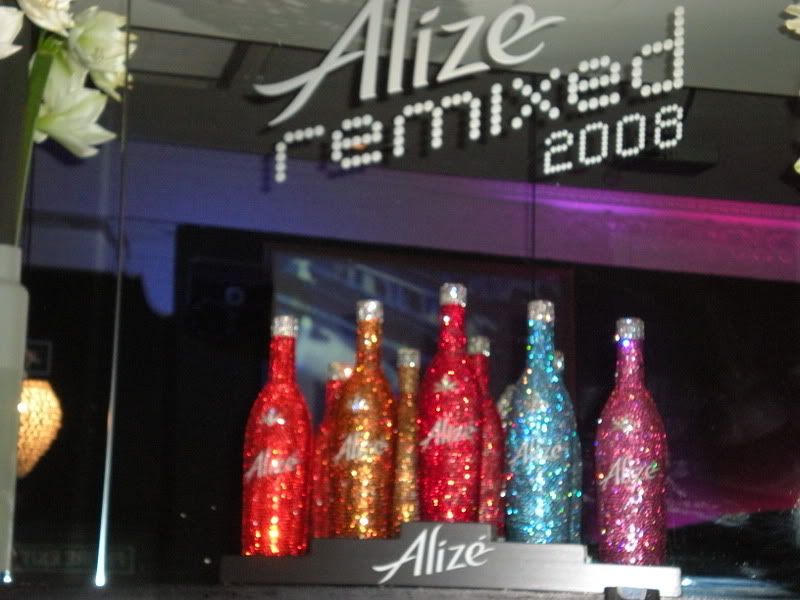 So I finally got the pictures off my digital camera and uploaded them...Here's how the
"Alizé Remixed 2008" Tour
went down at Paper in London the other week...
If you haven't been to Paper (Café Royal) before, it's pretty swanky...and pretty expensive too! Luckily I wasn't really drinking that night, otherwise I could have easily spent a crazy amount (luckily there were drinks vouchers on standby!). However, the decor's pretty nice, as is the soundsystem....
So after arriving at 6pm(ish) for the soundchecks, I got to meet two of the other Remixed winners who were also spinning on the night -
E Double D
(the Birmingham heat winner) and
DJ Stampeeder
(the Leeds heat winner). We also got to chop it up with Grandmaster Flash as well before the event...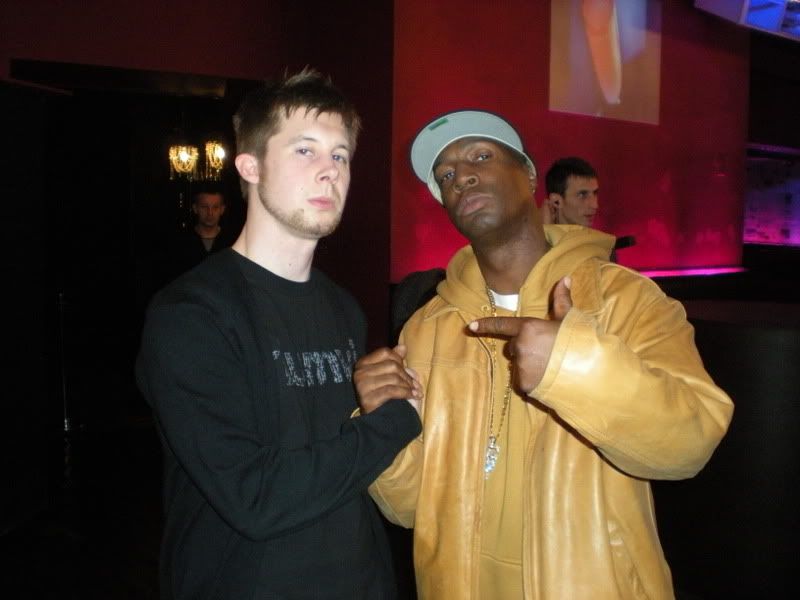 E Double D
DJ Stampeeder
One of the
Jump Off
dudes was down filming the event...If I remember correctly, it may make MTV Base...I'll keep you all updated.
Crowd shots:
Stampeeder smacked it with a Baltimore and Electro selection, whilst E Double D pulled out some sick old school R&B and Rare Groove joints....
Now, the original plan was for us three to spin for about 30 mins each in the 2nd room, with Flash coming on in the main room afterwards...As things had got slightly delayed during the night my set got moved to the main room, and was pushed back right until the end of the night after Flash had been on and done his thing - meaning I had the closing set of the tour....No pressure at all then....
As I had to spin for the last 45 minutes of the night, nearly every big tune had been played by the that point. I knew I couldn't go down the Hip Hop & Funk route, as Flash had smacked it with that. So I just decided to mash things up with a mixture of UK Garage (Maxwell D's
"Serious"
killed it!), House, New Jack Swing, R&B and some Hip Hop, finishing off with bit of Motown....It did the trick....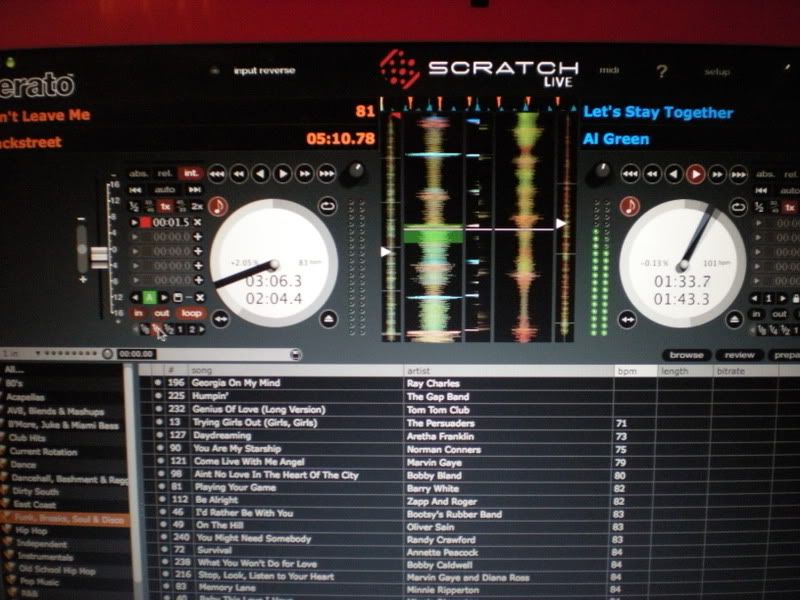 Overall, it was a great experience, and I met a lot of cool people too. Thanks to Alizé for putting on the event as well as the competition...Definitely one of my most memorable nights so far as a DJ.
Lastly, shouts to everyone from
Uproar
- Sam, Julian, Aron, Jag and Chelcie, Bluntwun who managed to pass through as well, E Double D, Stampeeder and also H20 who was in the building...
Oh, and last but not least....
In the words of Gollum, "my precious!" I'm gonna be saving these for Xmas & NYE....