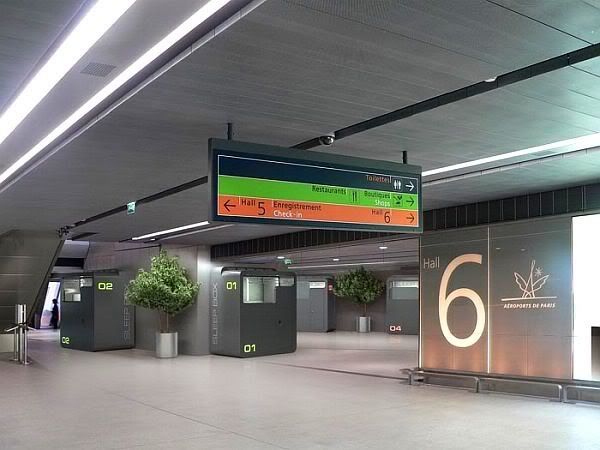 Stuck in a foreign city without a hotel, or are you just simply knackered from walking around shopping and fancy a quick power-nap? Say hello to the
Sleepbox
The blurb:
"Measuring 2m x 1m(d) 4m x 2m(w) 3m(h), the main functional element in it is a bed , which is equipped with an automatic system of change of bed linen. The bed is a soft, flexible strip of foamed polymer with the surface of the pulp tissue. Tape is rewound from one shaft to another, changing the bed. If a client wants to sleep in maximum comfort, he can use the normal set of bed linen for an extra fee. The Sleepbox is equipped with a ventilation system, sound alerts, built-in LCD TV, WiFi, sockets for a laptop, charging phones. Also under the lounges is a place for luggage. After the clients exit, automatic change of bed linen starts and quartz lamps turns on. Payment can be made on a shared terminal, which provides the client with an electronic key. It is possible to buy from 15 minutes to several hours."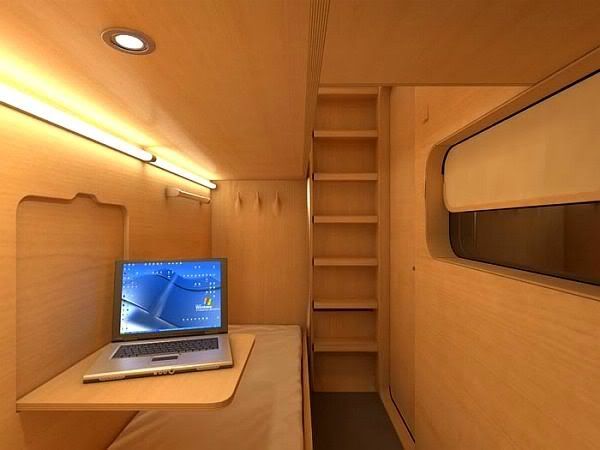 Possible locations include:
Railroad stations
Airports
Expocentres
Public and shopping centers
Accommodation facilities
Apparently Dubai is going to be installing 50-70 of these badboys.
Via
Trapstar