Shameless promo FTW...
I've got two gigs tomorrow night. First up, I'll be in Cambridge for "ISH" at La Raza....Vibe is strictly 90's Hip Hop/R&B jams, so expect a load of classic heat...
After that, I'm off to Norwich for POW! at the LCR, which is on the UEA campus... I'm headlining the 2nd room, strictly Grime/Dubstep/Thugstep in the mix...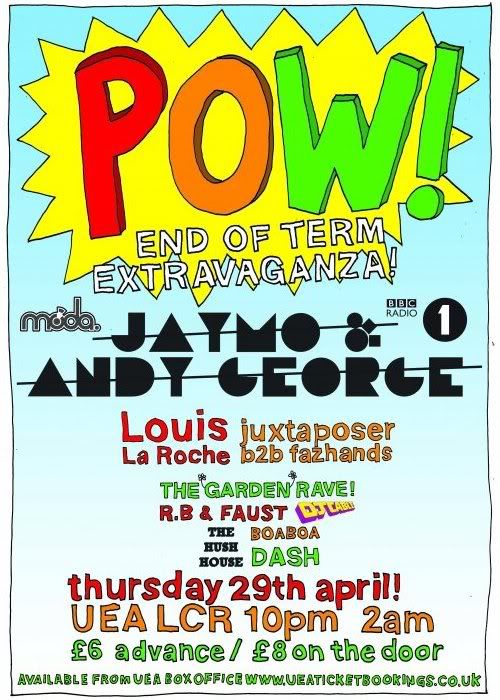 If you're about, come down and say hello!