If you've been stopping by the blog on a regular basis, you'll know that I'm into trainers (that's sneakers, for all you transatlantic readers) in a pretty big way. As I'm normally posting up about forthcoming releases, I thought I'd start including my latest purchases...The following are from last week...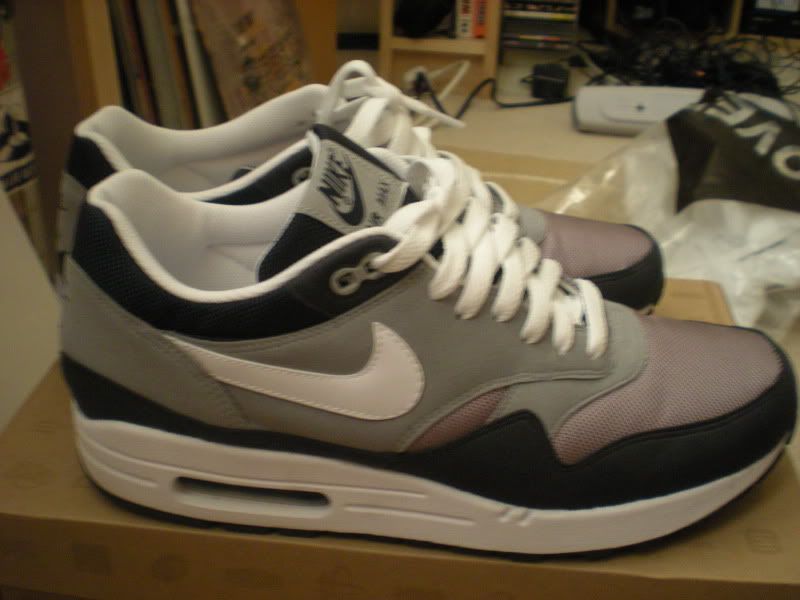 First up, a pair of Air Max 1s. I'm really big on runners, and these will most likely be my beaters for the spring/summer period.
Second, another pair of Air Max 1's - The "Super Safaris". The alternate colour (beige/brown) is nice, but I thought these would be a good purchase for the summer. A bit daring for some, but will go nicely with a plain tee. I'll most likely sit on these until July/August...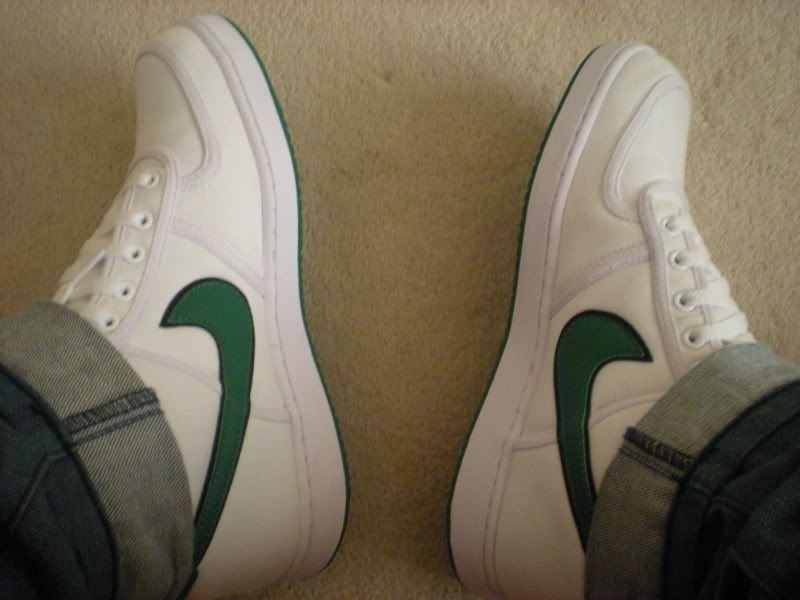 Next up, a pair of white/varsity green Vandals. I bought a pair similar to these (white/varsity red) at some random Nike outlet in France for €30 a few years back, but completely f*cked them up at a warehouse party. I'd been after something similar for a while, so was happy when I spotted these in Footlocker.
Lastly, I also got a pair of Converse Allstars from the girlfriend for my birthday (seeing as I've trashed my last pair). You know what they look like anyway...
Next on the list:
Air Flight Lites, Air Yeezys, and Nike SB Blazer Highs...