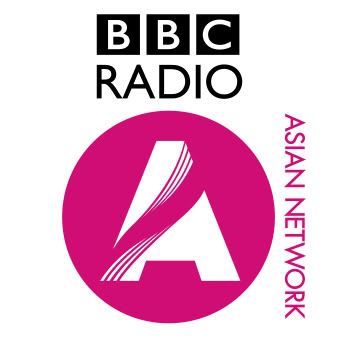 It's been a pretty exciting week so far. On top of having 5 shows to do, and Serato Video-SL arriving in the post, I also had a guest mix aired on DJ Kayper's show on
BBC Asian Network
, as part of the Hype "Mixtape Challenge".
For those that don't know, each week Kayper does the "Mixtape Challenge" on her show, where she challenges a DJ to fit 3 or 4 Desi tracks into a 15 minute mix of any genre; be it cutting them up, remixing/re-editing them, etc...In other words, you gotta be creative!
Previous DJs who've taken up the challenge include Crookers, MJ Cole, DJ Craze & DJ Yoda, so I knew I had to step my game up! So as a result, this mix showcases a lot more scratching, a whole mixture of genres, and some re-editing which I've done in Ableton. I hope you enjoy it!
Oh, there's also a brief interview with me at the start too...You can all witness how...erm...monotone/quiet I am lol...
Listen/Get:
DJ Cable "Mixtape Challenge" for BBC Asian Network
Tracklisting:
01. Interview/Intro
02. Sukshinda - Shinda Wanga
03. Snoop Doog - Drop It Like It's Hot (Instrumental)
04. AC/DC - Back In Black
05. DJ H & Rags - Char Panj
06. Mavado - So Special/Unfinished Business Riddim (Instrumental)
07. Dil Se - Chaiyya Chaiyya
08. J-Kwon Tipsy (Instrumental)
09. Queen - We Will Rock You
10. DJ Starski & DJ AD - Right Thurr 2009
11. DJ Vix - Ah Chak Bottel Daru Di
12. DJ Class Feat. Lil Jon - I'm The Ish (Bonus Beats)
13. K.I.G. Family - Head, Shoulders, Knees & Toes
14. Dizzee Rascal - Stand Up Tall
15. DJ Zinc - 138 Trek (Bonus Beats)
16. Jammin' - Go DJ
17. Skepta - Duppy
18. Benga - 26 Basslines
19. Shreya Ghosal - Silsila Ye Chahat Ka
20. Chase & Status - Eastern Jam
Got any thoughts? Be sure to leave a comment or
holla
P.S.
Some of you may recognise a few tracks here from "The Mash Down: Vol. 2". You can still grab it
here
for FREE!