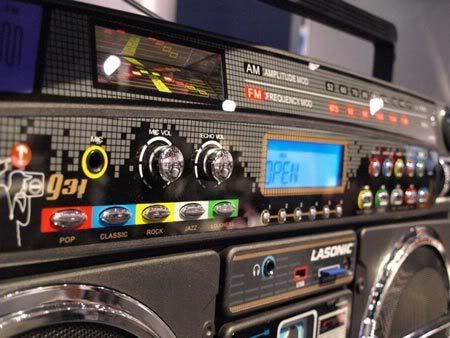 I've been promising you a mixtape since the start of this year...so here it is!
Rather than do Weekly Mixes, I'll be doing them on a Monthly basis. Each mix will vary in genre, or will be a cross-genre mashup...Hip Hop, D&B, Electro/Fidget, Dubstep, House - There'll be something for everyone...
So, to kick start this year's set of mixes I've gone in with a dope D&B mix for you to check out. There's a nice mixture of jump up, tech-step, disco, vocal & liquid D&B here for your ears.
I've taken the name for this series -
"The Mash Down"
- from the rather excellent track by
Noah D
, which will be released digitally next month on
RTDLTD
. I think it kinda sums up the whole theme pretty well.
Listen/Get:
DJ Cable "The Mash Down: Vol. 1"
Tacklisting:
01. Dan Miracle - Digital Data VIP
02. Clipz - Push It Up (TC Remix)
03. Culture Shock - Imax
04. Noah D - Mash Down
05. Total Science - Bizzy Time
06. Ill Skillz - Exodus
07. Noisa - Crank
08. Distorted Minds - Ho Bass
09. Black Sun Empire - Crime Side
10. Break - Is This What You Want
11. Blame - Bring Me Down
12. Lenzman - Lose You
13. Blame - Because Of You
14. Dirtyphonics - Bonus Level
15. Culture Shock - Kronix
16. Metrik - Zero Gravity
17. Break - Surroundings
Got any thoughts? Leave a cheeky comment or
holla