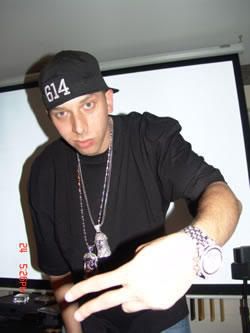 Copywrite obviously doesn't like Asher...Maybe he's still bitter at the fact that his Roc-a-fella deal never came through?
Anyhow, Dude's okay on the mic in general.
"The High Exhaulted"
was a fairly good album, as was the
"Cruise Control"
mixtape. He then kinda dropped of the radar a few years back, shortly after catching a beatdown from Cage's camp (pics and full story online somewhere, I can't be bothered to explain it all).
But getting back to the diss...It's pretty average. He just mainly goes on about Asher Roth sounding like Eminem. Yes, we already know that. But in all fairness, Asher's dope. And he shows more potential as an emcee than Copywrite...
Listen/Get:
Copywrite "The Real Fake Shady"
Your thoughts?