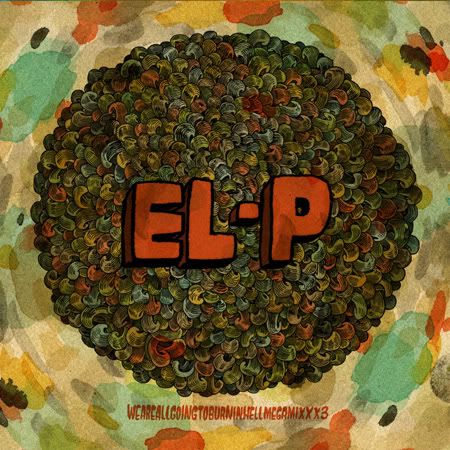 Here are a couple of beats from El-P's forthcoming "Weareallgoingtoburninhellmegamixxx3", which drops August 3rd on Gold Dust Records.
"Meanstreak" is a dark, three-part instrumental suite, whilst "Whores (The Movie)" sounds as seedy as the title suggests...Worth checking out if you like your experimental/instrumental Hip Hop.
El-P "Meanstreak"
El-P "Whores (The Movie)"
Physical copies of Volume 3 will include download links for the first two volumes, which were only given out at live shows.
Via
Nah Right