More shameless self-promo from yours truly...If you're out and about in the following cities this week, come see me in action!
This Tuesday, I'll be at Wire in Leeds for a night called
"RUSTY BUCKET BAY"
...Flux Pavilion will be there too. From what I've heard this place gets LIVE!
This is how it goes down too....(minus the Lighthouse Family, obviously...)
Thursday, I'll be back again at "GOONIES", which is at The Rainbow in Birmingham... P-Money & Sukh Knight will also be there too...This one is going to be large!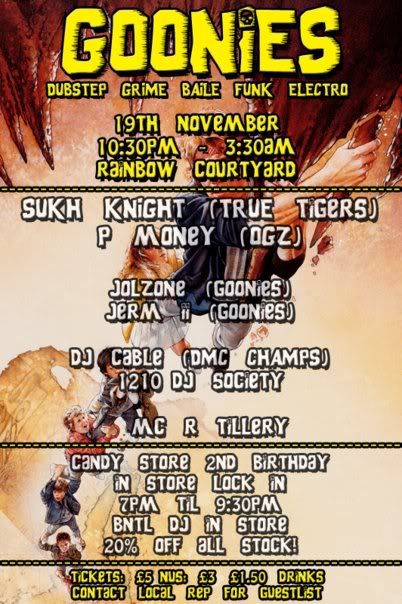 Friday & Saturday, I'll be back in Colchester doing my thing at Circle and Liquid... Come down!