So the kind folks at
Gold Coin Clothing
hooked me up with a few bits and pieces this week.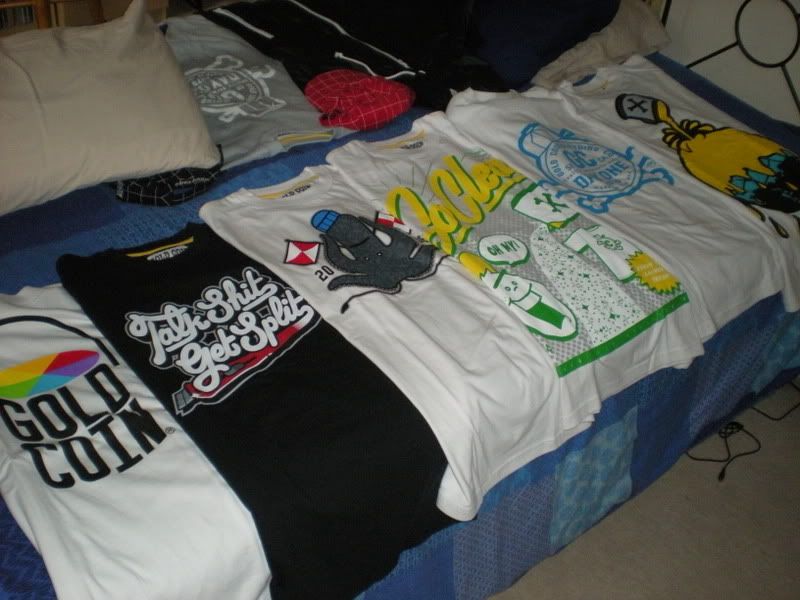 "Gold Coin is a San Francisco based company producing limited edition designer goods. Creatively inspired by a strong mix of alternative design and street art, all Gold Coin releases are manufactured in limited quantities. Each limited edition item is released, first and foremost, as a piece of art. Releases are never again reproduced."
Massive thanks to Deirdre for sending these over. You can also check them out on
Myspace
as well.
Expect to see me freshly dressed at a show near you soon.