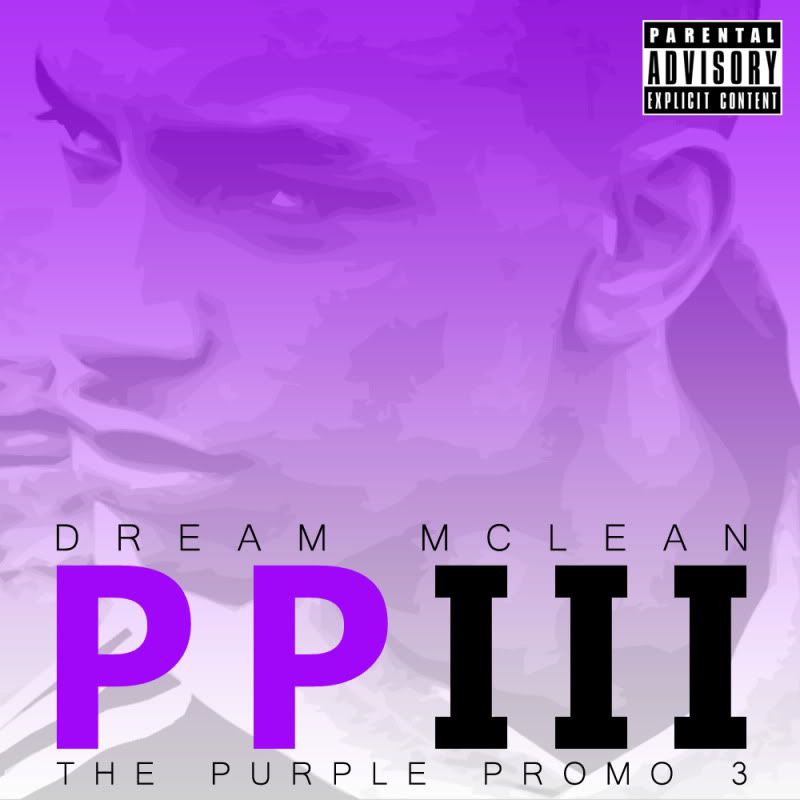 It's finally here, the 3rd installment of the
Purple Promo
series by
Dream McLean
. Rhyming over the top of production consisting of a wide range of genres, whilst displaying a lyrical ability way above his age level, this promo is just the first in a long list of reasons of why Dream McLean is about to blow... I've been championing this guy's material for a while now, and needless to say, this mixtape doesn't fail to disappoint.
Make sure you cop this and blast it on full volume.
DOWNLOAD:
Usershare
/
Bandcamp
Usershare Password
-
paintingthetownpurpleTracklisting:
01. Intro [Prod. by TruOmega]
02. Time ft. Delio Lima [Prod. by Delio Lima]
03.
Stop Me
[Prod. by Teeza]
04. The Purple [Prod. by Apollo Brown]
05.
Saxon
[Prod. by Chase and Status]
06. Hungry [Prod. by Loudmouth Melvin]
07. Missing U ft. Elrae [Prod. by Terror Danjah]
08. Essex 2 East London [Prod. by Swedish House Mafia]
09. Devil In Some High-Tops [Prod. by Bink!]
10. Run ft. Menace of Brotherhood [Prod. by TruOmega]
11. Let You Go ft. Mali (Brookes Brothers Remix) [Prod. by Chase and Status]
12. Pen, Paper And A Dream [Prod. by Oddissee]
13. Mainstream [Prod. by Loudmouth Melvin]
14. Shine Regardless ft. Fatal 64 and Delio Lima [Prod. by Delio Lima]
15. What Does It Sound Like? ft. Blazin' of Brotherhood [Prod. by Skeamz]
16. I'm Gone [Prod. by Delio Lima and Skeamz]
17. Sorry [Prod. by Gifted Presence]
18. When The Wind Blows [Prod. by Delio Lima]
19. Shut Your Eyes [Prod. 9th Wonder]