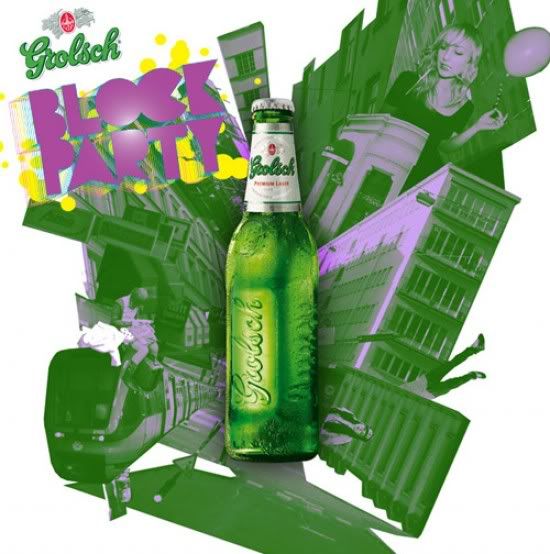 Easy people, thought I'd do a quick spot of online self promo, and ask for your help in order for me to win this dope competition!
In a nutshell, Vice & Pacemaker have come up with a competition, where one lucky DJ will do a warm-up gig for Sweat X & Alexander Robotnick at the Grolsch Block Party on August 21st, in Stockholm! The top five voted mixes by August 18th enter the final, where VICE selects the winner.
For my entry, I've submitted "The Mash Down: Vol. 2" which you may have stumbled across on this blog, and on all other good blogs/sites. The way the competition works is by getting you lovely people to vote for my mix to win.
All you need to do is to click on
this link
and click on the
"thumbs up"
icon. The more votes I get, the better a chance I have at winning!
Thanks in advance for your support. Get voting! :)