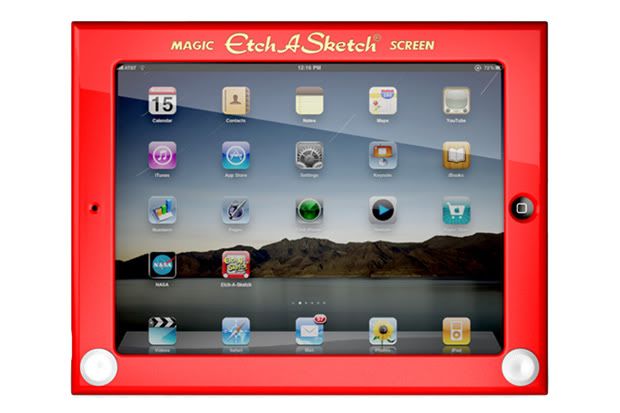 Remember the Etch A Sketch? I swear everyone had one of those as a kid...
Well, they've collaborated with
Headcase
to being you a protective case that will give your precious Apple product that retro feel. While the Etch A Sketch buttons don't do anything, all iPad buttons, ports and switches are fully accessible with a retractable kickstand available for keyboard use and viewing. Cute, but pretty pointless at the same time.
Every time I think of the Etch A Sketch, this comic strip always comes to mind: