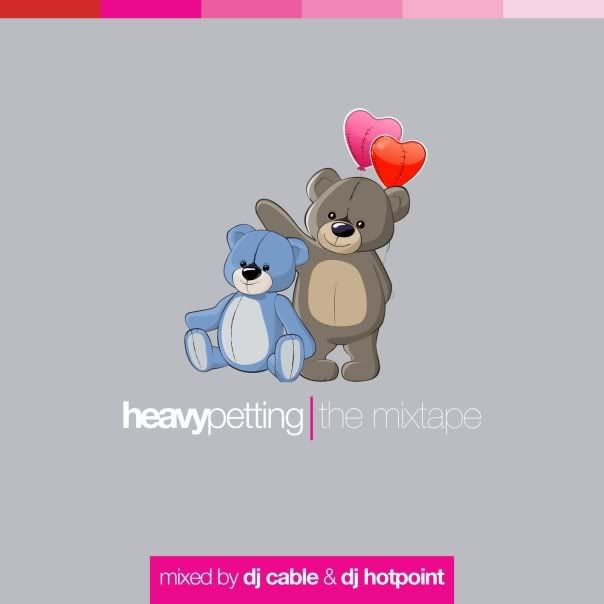 No, the bears are NOT me and DJ Hotpoint.
Seeing as it's Valentine's Day this Sunday, we decided to put together a selection of Slow Jams, plus some R&B, Soul and Hip Hop classics that should get you in the mood for some good ol' fashioned sexy time with your partner(s) this weekend.
There were a whole load of other joints that we wanted to fit in, such as Smooth "Undercover Lover", Keith Sweat "Nobody", even some Bobby Brown and Babyface; however I think we've provided you with a smooth mix.
Kudos to whoever gets busy to this mix (especially during the bonus track). Enjoy!
DOWNLOAD
Tracklisting:
01. Busta Rhymes Feat. Janet Jackson - What's It Gonna Be?!
02. Aaliyah - One In A Million
03. Usher - Nice & Slow
04. Shai - If I Ever Fall In Love
05. Ginuwine - In Those Jeans
06. Jodeci - Freak N' You
07. K-Ci & Jo Jo - Tell Me It's Real
08. Silk - Freak Me
09. iMX - First Time
10. Pretty Ricky - Grind With Me
11. Wayne Marshall - G Spot
12. Ludacris Feat. Raphael Saadiq - Splash Waterfalls (Remix)
13. Donell Jones - Shorty (Got Her Eyes On Me)
14. John Legend Feat. Estelle - No Other Love
15. Marvin Gaye - Let's Get It On
16. Bobby Caldwell - What You Won't Do For Love
17. Isley Brothers - Between The Sheets
18. D'Angelo - Lady
19. 112 - Cupid
20. Case Feat. Foxy Brown - Touch Me, Tease Me
21. Whitehead Bros. - Forget I Was A G
22. Jazzy Jeff Feat. Erro - Rock Wit U
23. Marcus Miller - Much Too Much
24. Mary Jane Girls - All Night Long
25. LL Cool J - Doin' It
26.
Bonus Track!NOTE:
Just to let you know as well, there isn't any turntablist stuff on this mix, mainly due to the fact that cutting up two copies of "Freak N' You" would sound pretty...erm...odd...Just some simple transitions for easy listening.