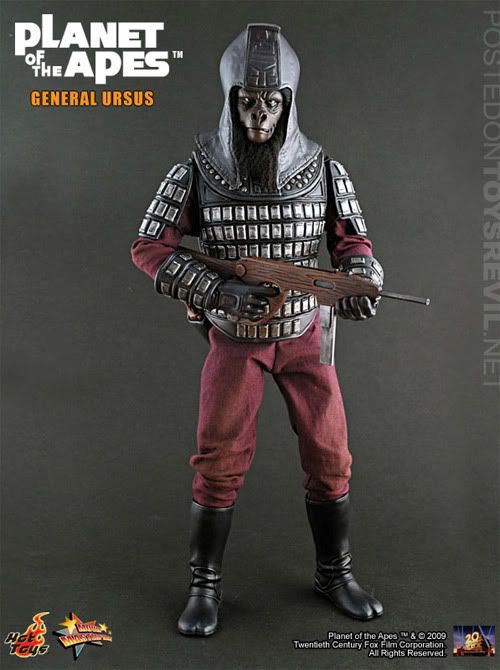 Hot Toys
are set to produce a limited number of figures from cult series
"Planet Of The Apes"
. The 1/6th scaled characters include General Ursus, Gorilla Soldier, and Gorilla Captain; all ranging from 12″ to 13″ in height. Expected to be available for purchase in early 2009. The detailing on these are dope, and contain nice little touches such as the gloves.
I've always been a fan of the series. The clip where Charles Heston's character discovers the Statue of Liberty is quite eerie, and overall, the whole film is a classic piece of work.
However, not a lot can be said for Tim Burton's remake from 2001, where the ending made no sense whatsoever. If anyone can provide me with a good theory/explanation, hit me up!
More Pics: